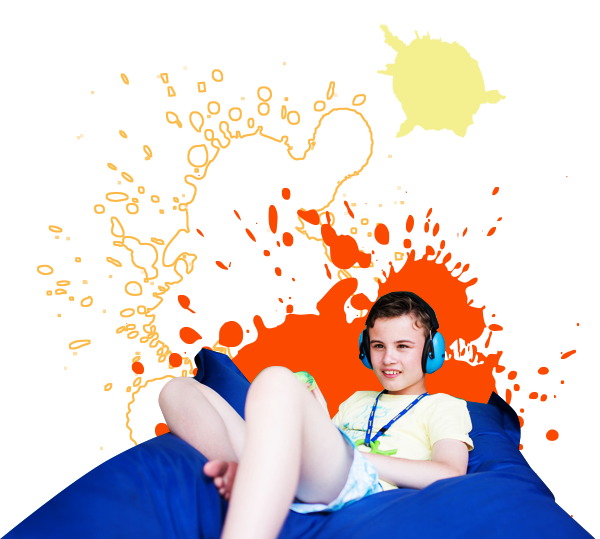 East Park's Advance Autism Accreditation
We have been recognised by the National Autistic Society for our outstanding autism practice…
We are thrilled to announce that our organisation has been awarded an Advanced Autism Accreditation by the National Autistic Society, the UK's leading charity for autistic people. This makes us, the only child focused establishment in Scotland to hold this prestigious accreditation.
The Accredited Advanced Award was given in recognition of our high-quality autism practice, joined-up approach across care and education and commitment to continuous improvement.
It is both humbling and encouraging to know that the efforts of the staff are recognised in providing enabling and individualising support and care to every child and young person at East Park.
Individualised, child-centred and child-led activities contribute to their well-being and positive transitions and learning experiences, from the initial stages of the staff being trained in Autism Awareness and behavioural management techniques, to the collaboration and partnership between school, residential carers and parents resulting in positive outcomes and activities. A range of Forest School activities, Eco-Drama's 'Out to Play' residency, Emotion Works teaching emotional literacy, Fischy Music and training in Alternative and Augmentative Communication contribute to the children having positive and successful experiences at East Park. These events give us opportunities to share all the positive things that our children and young people can do, and that makes our staff love coming to work. They also give us a chance to reflect on why we do things in certain ways and often create the space we need to refine our work.
Each of these activities are designed to be as inclusive as possible – where children and young people are at first reluctant to participate, we offer very short tasters, or opportunities to observe the activity without joining in. All children and young people engage in some or all of these activities and this in turn leads to a positive impact on an understanding of self as well as a general readiness to learn and sense of wellbeing.
The impact is that our staff team has not only shared goals but a shared understanding of the lived experience of our children and young people. They are aware of not only the triggers for behaviour but have a comprehensive understanding of the children, where they are on the spectrum, and how each young person can overcome the barriers that can impede participation and engagement in activities and transitions.
Joined-up working between school and our care services provides consistency and continuity so that all of our children and young people can predict their day, and anticipate support and interventions. This accreditation matters in acknowledging that we are preparing children and young people actively to engage with and use the tools and skills they gain at East Park in their adult lives."
Christine Flintoft-Smith, Head of Autism Accreditation said: "East Park have committed to the NAS Autism Accreditation for almost 20 years and we are pleased to be able to award them the Advanced Accreditation Status in recognition of their practice towards autistic children and young people. They are the first school and children's residential housing in Scotland to obtain this level of Accreditation and should be extremely proud of their achievement.'
Autism Accreditation is an autism-specific quality assurance programme. It was set up by the National Autistic Society in 1992 to improve the support available to autistic people in organisations throughout the UK and across the world, including local authorities, NHS trusts, education authorities, schools, colleges and more. To gain Accreditation, organisations have to meet a standard of excellence and follow a framework for continuous self-examination and development. Over 500 organisations are now accredited.
We would like to take this opportunity to thank you for your support in 2020 and all the best for the year ahead.