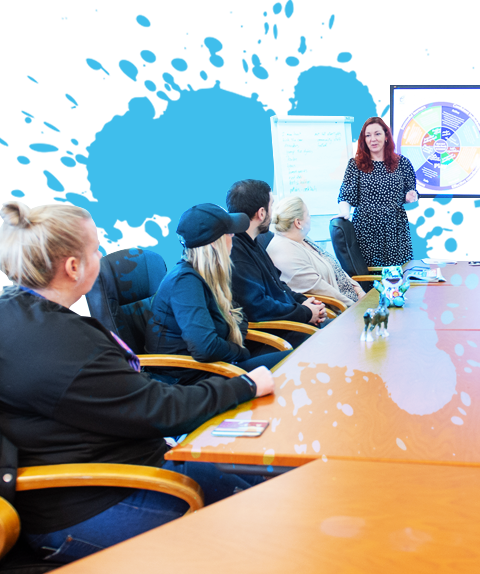 East Park's Learning and Development Centre
East Park's commitment to quality means that all our highly trained professional staff have the expertise and experience to deliver qualifications. Our comprehensive approach to training ensures our provision meets and where possible exceeds the standards required by our regulatory bodies including the Care Inspectorate, Education Scotland and the Autism Accreditation Board. All our Vocational qualifications are assessed and Verified by SQA approved Assessors and Verifiers and we are audited externally by SQA.
The Learning & Development centre was established initially to meet the development needs of East Park staff and the registration requirements of the Scottish Social Services Council, providing Mandatory and Specialist training which is customised to meet the needs of the service we provide. To meet demand East Park now offers Flexible training opportunities to other organisations, either within our own facilities or externally to suit your needs or those of your organisation, offering you a high quality range of qualifications and courses.